Property Name: ABI Summer Breeze Plot W39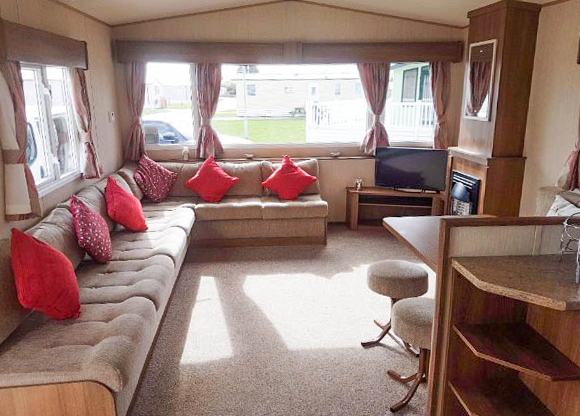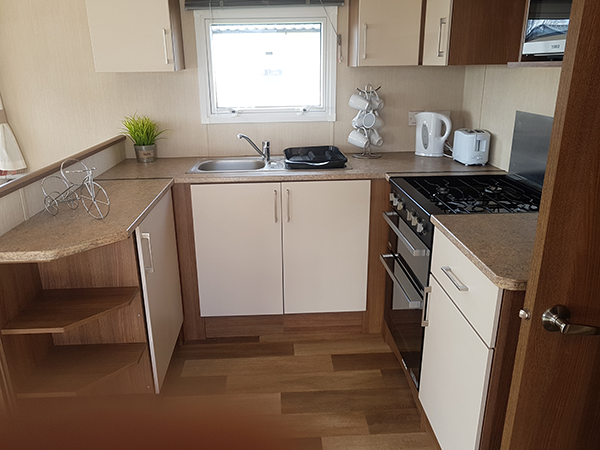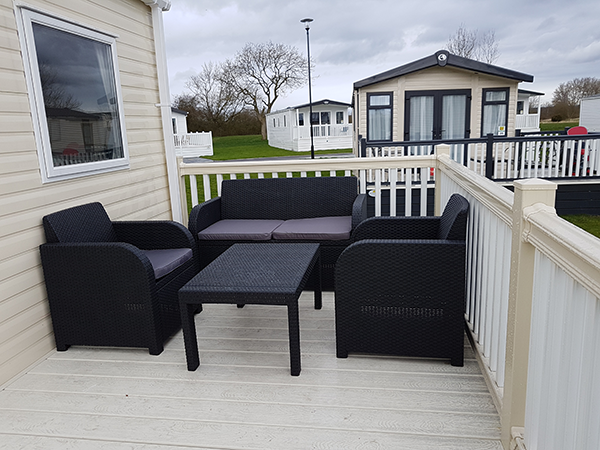 Property Size: 36ft x 12ft
Bedrooms: 3
Max Occupancy: 6
Pets Welcome: NO
Children Welcome: YES
Same Sex Groups: YES
Smoking Allowed: NO
Located in the beautiful and tranquil Woodlands Site our caravan sleeps up to six people across three bedrooms and can be the perfect base for a luxurious Flamingo Land stay.  Spacious and open plan the caravan provides ample room for families to spend time and relax together.
We include a fully fitted kitchen, central heating and a gas fire in the living room for extra warmth and comfort. Outside you will benefit from the extra space provided by our corner location which includes decking and garden chairs for you to really make the most of the site and the weather.
Our Abi-Summer Breeze caravans are located next door to each other so ideally situated for those needing more space than one caravan can provide.
We require a deposit of £100 to hold the booking and is non refundable should the trip be cancelled.
Additionally we require  £100 bond which will be returned to you so long as the caravan is left in a clean and tidy state and free of breakages. Your remaining balance can be paid at any time up to six weeks before arrival and incremental payments can be arranged.
Flamingo Land is a family orientated destination and will only allow lets to families of up to six people (seven if the group includes a child under the age of 2). 

Deborah Smith
Lovely caravan in a quiet area.The caravan has a very spacious living/kitchen area and contains all kitchen equipment that you need.

Kay Hartley
We had a great time. The caravan was great and had everything we needed. Our 17 month old grandson loved it and was so excited when we arrived. Its a great location to have a caravan.

Ian rennie
These caravan big and spacious and has everything thing you need in them it also has a beautiful decking to sit with your coffee or something stronger at night .there are always kept in clean order highly recommend
Our caravan is located just a short walk away from the main reception area and main theme park and there is a frequently circulating shuttle bus to make your journey even more convenient.
Park passes need to be purchased upon your arrival. The price depends on the number of people staying in the caravan (children under the age of 3 are free of charge) These passes will last for the duration of your stay and give access to the theme park, zoo, swimming complex along with all bars and evening entertainment.
As well as the Flamingo Land Park itself you can enjoy:
Indoor Pool
Scenic Walks throughout the stunning local countryside
Golf Course
Amusements
Pubs/Clubs
Takeaways
Historical Attractions.
Summer Breeze W39 Enquiries
A none refundable deposit of £100.00 is required to secure booking and the balance which can be paid by installments to be paid no later than 6 weeks prior to the start date of your holiday. A £100 bond is required which is refundable providing no damage, loss or breakages occur during your stay.
Toilet
Toaster
Iron
Shower
Central Heating
Veranda
Gas Fire
Fridge Freezer
Parking Bay
Double Glazing
Microwave
Patio Area
DVD Player
Television Garden Chairs
Bed Linen